Hello!
Here are my range of storybooks initially designed with newly emergent readers in mind. Adventure stories such as the intrepid Bertie Bones and Solomon the cat who learns to be wise.
However not to forget younger readers and those just starting to explore the wonder of books there is Blue Sky Baby and coming along soon The Button Tree series of stories.
I hope you think they look like good reads and if so please go ahead and buy them. Bertie Bones, The Journey of Solomon and Blue Sky Baby are all available to purchase here (follow the shop page links) or can be bought through Amazon in both paperback and Kindle formats.
If you loved them please leave a review or else just explain your thoughts to help other potential readers. No polite comment is ever a wasted one!
Bertie Bones
The Journey of Solomon
Available to buy now in the shop
Bertie Bones & Journey of Solomon only £4.75 including p&p second class Royal Mail delivery within UK
Blue Sky Baby  £5.50  including p&p second class Royal Mail delivery within UK
Blue Sky Baby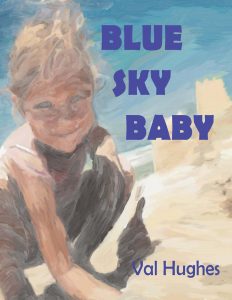 Recent Reviews
Product Categories